The story about Make Them Smile Kenya
Make them Smile Kenya was started by Danish Ditte Engelbrecht Sørensen, who was born and raised in East Jutland
In 2014, she traveled to Kenya through the International Culture Youth Exchange (ICYE) organization to work for a year as a volunteer at an orphanage for orphans. The stay left deep traces and Ditte realized she couldn't say goodbye to Kenya and the street children. She knew that what the children lacked most was a home with a safe environment and care, and this she could not create at home from Denmark. This became the starting point for your new home in Kenya and the project "Make Them Smile Kenya", which is an orphanage to ensure that orphaned street children gain access to education, health and other relevant services
Hjemme i Ry var der fra dag ét stor opmærksomhed omkring Dittes engagement i Kenya.  Der blev i lokalsamfundet iværksat indsamling af sportstøj, penge, legetøj samt andet, som kommer børnene til gavn. Igennem hjælp fra børn på Mølleskolen, Ry hallerne, lokale virksomheder, Lions Club Ry og mange andre, kom der stort fokus på projektet, og den dag i dag henvender stadig mange af byens borgere sig til Ditte, for at støtte og dermed gøre en forskel for projektet.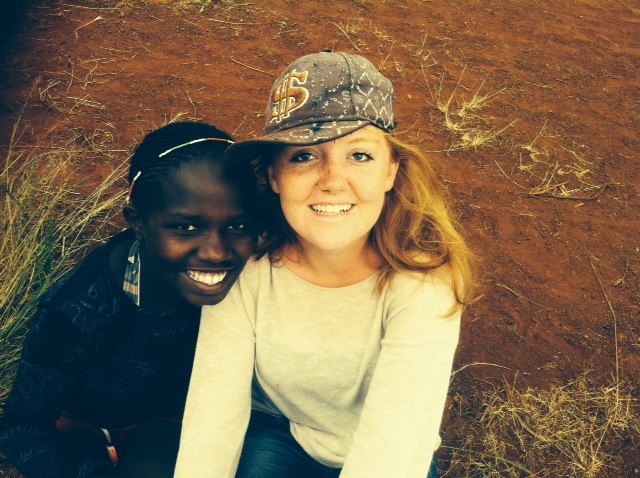 Ditte has, over the last few years, with the help of other volunteers, done much to make the project visible. She has given lectures to, among others, Lions Clubber, Rotary Clubber, Ys men and many others, which has resulted in donations that have enabled the purchase of the land in Mombasa - Kwale where the orphanage is to be erected. In addition, a well has now been built on the land so that the locals no longer have to walk three kilometers to fetch water for cooking, bathing, etc. In August 2019 we started the construction of the orphanage itself.
HELP KENYA'S CHILDREN
To have a dignified life, away from drugs, prostitution and violence. Make Them Smile Kenya gives them a home where they can find self-esteem, love and hope for a future.
Support