Timeline 
STARTED CONSTRUCTION
11. August 2019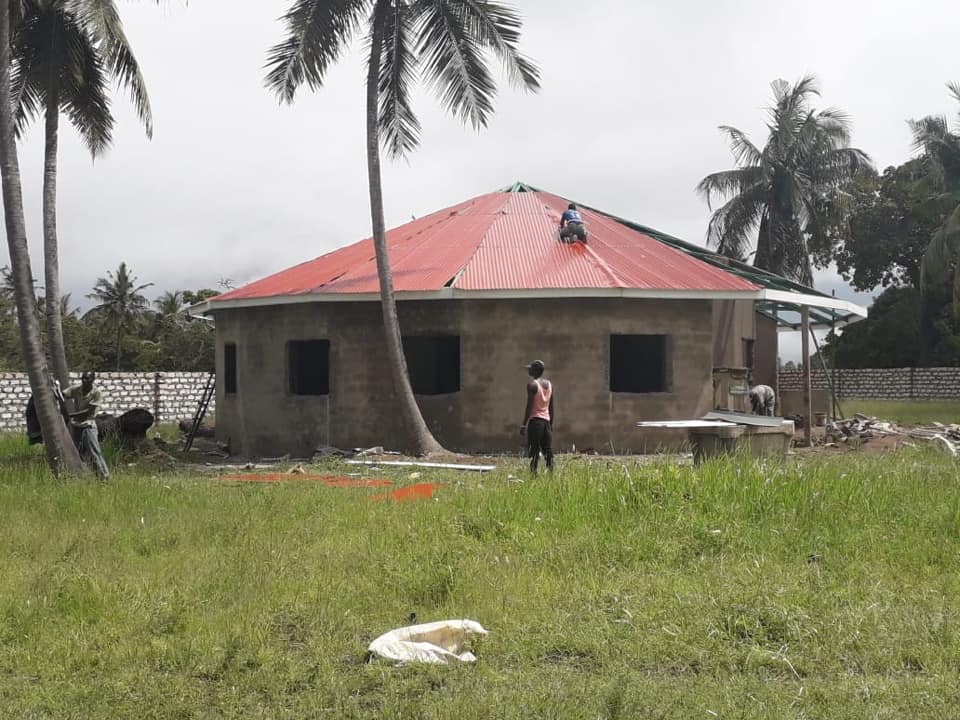 Construction is well underway. Neighbors as well as people from the local metropolis are working on high pressure to get the home piled on their feet. It is important that we get as many people as possible involved in construction, and this of course applies to women as well. These are the ones that fetch water from our well so the men can use it in the construction and can take a tear of water. They work in 30 degree heat from 6 p.m. 8 in the morning and until it gets dark around 7pm. Mombasa is a poor area, so to make sure the building materials are not stolen, we have built a small house where two men live. They act as our security guards until construction is complete.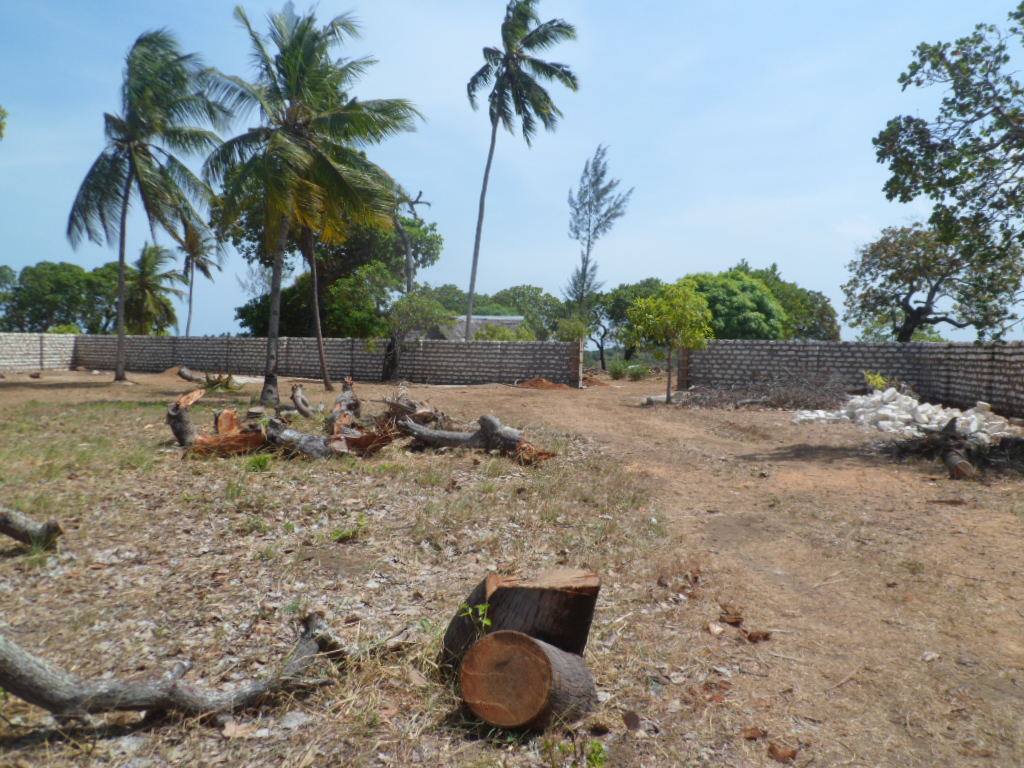 Before we can start building the house, a wall had to be built. This must be done so that safety is in order, and so that all frameworks are in place before the children move in. Safety above all! The wall is what to date has cost us the most, and it was the first time Make Them Smile Kenya had to negotiate larger amounts. We had our first volunteer with us - Lasse, who is a master mason. He is a huge win for the trade and process of the wall and in general for MTSK. The wall took about a month to make and once again we got the honor of offering our dear neighbors some work. Lovely as we can help each other!
Before we could start building, we needed water out on the ground. Before the well came, neighbors had to walk 3 km to fetch water for food so they could bathe and quench their thirst. We got hold of a land inspector who was investigating how far we were from the underground. It turned out that we had to go down 24 meters before we could get water.
It can get very dry at times in Mombasa, which is why it was VERY important that we came down far enough. We got a good deal and were now going to build on the plot. This would be something that also benefits the neighbors, which means a lot to us!
The neighbors help us a lot in many different contexts. For example, our neighbor's wife makes dinner for the workers and other neighbors keep an eye on the materials and make sure they are in safe hands.
The Ground has become the focal point.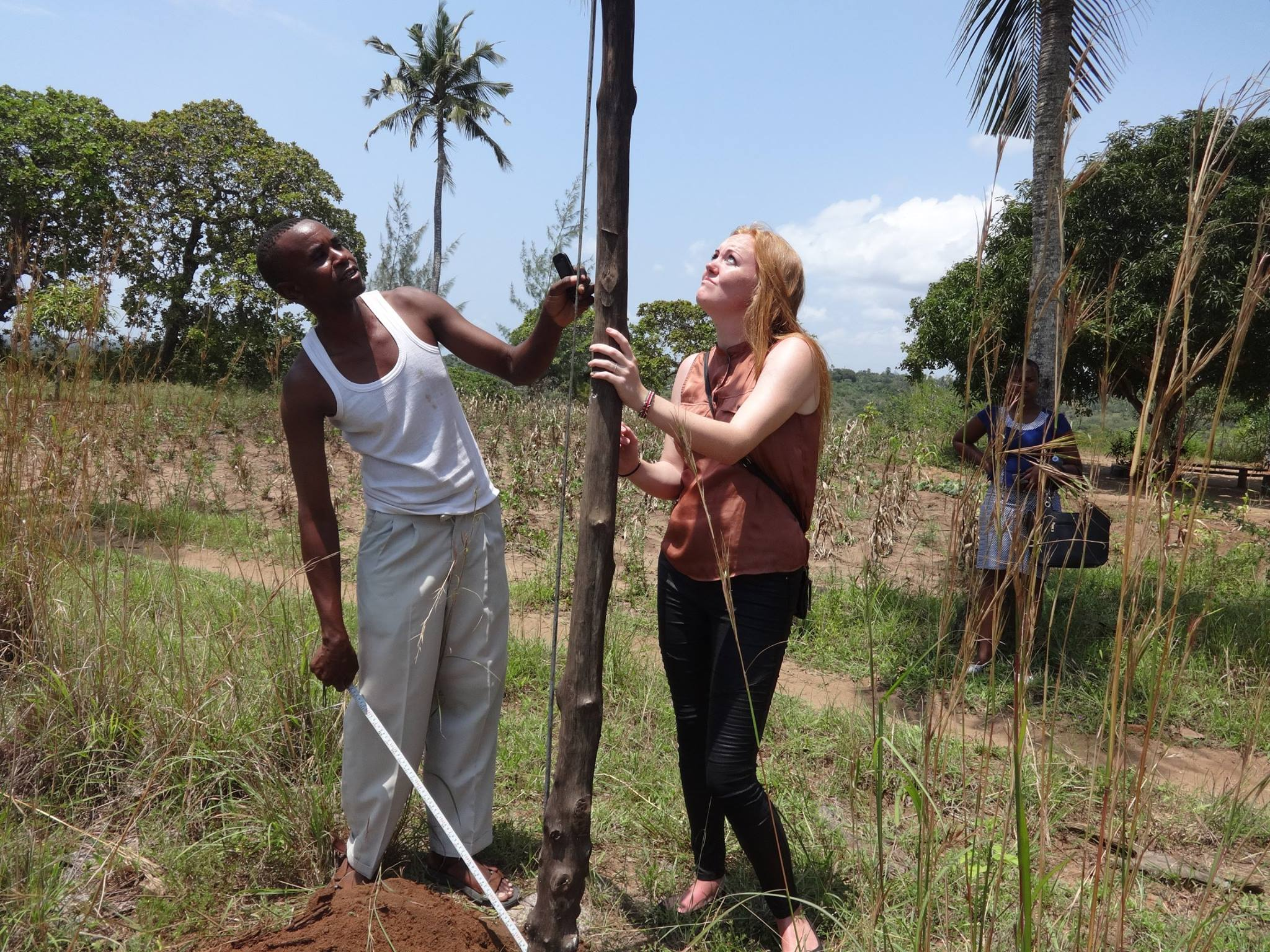 Fencing the plot In Kenya, it is very common to fence in your plot right after it has been purchased. The reason for this is that if the neighbor wants to sell his land and there is doubt about where the land goes to, then it is easier to work with if you have been aware of it from the beginning. Therefore, we also chose a few weeks after the purchase to fence in the plot. We researched what types of fences would be the best in the climate we are in. This was done by talking to the locals in the area and hearing what they themselves have done and what their experience with it has been. Include neighbors / locals It is very important to us that we investigate everything down to the smallest detail before we do anything. In addition, it also means a lot that we for our neighbors and other locals included. That way we can offer work and the neighboring children can go to school. After deciding which fence and which materials to use, the purchase had to be made. Ditte and her two good friends, Grace and Andy, researched various deals. A week later, they had made an agreement and the materials were to go out on the plot. This was the first time work was being done on the site. It was very big and very special to see trucks driving to the plot that finally belonged to Make Them Smile Kenya.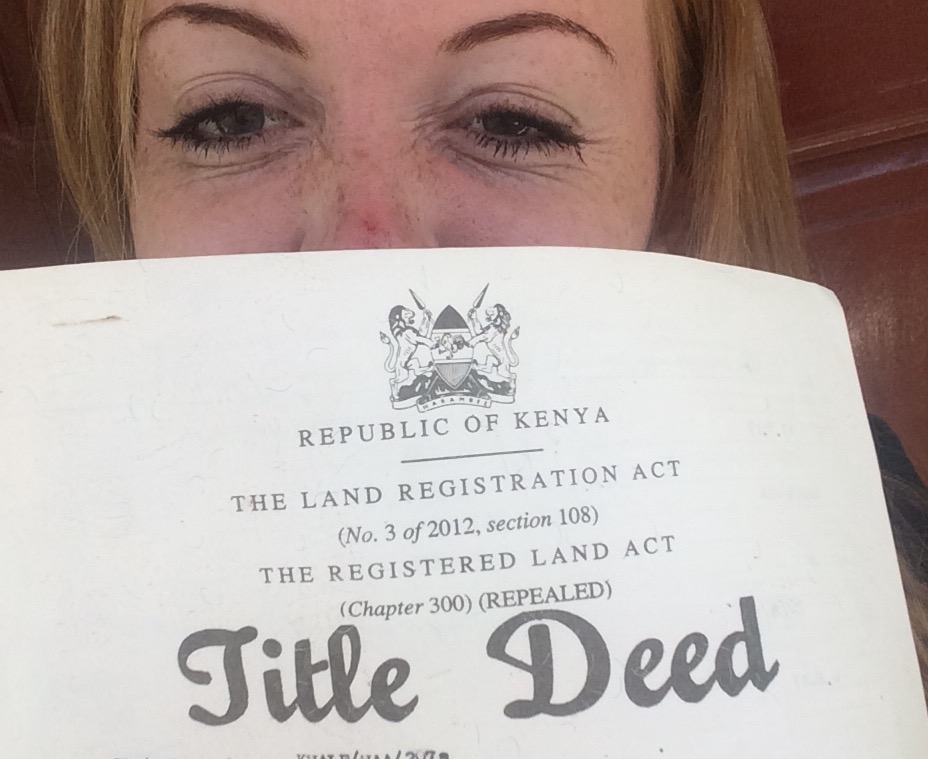 July 2017 I moved to Kenya after graduating. Many thoughts had passed through my head. The purchase agreement was not yet in house at this time. It was now 10 months since it had been signed and Kenya hour (term for things taking a long time) had filled a lot. The reason had to be investigated that it was not "goverment land". That is, the land could have been owned by the government and there could be minerals that could be used for good business. After a long wait and a lot of worries, we finally got the deed.
FORMATION OF THE BOARD OF DIRECTORS
17. March 2017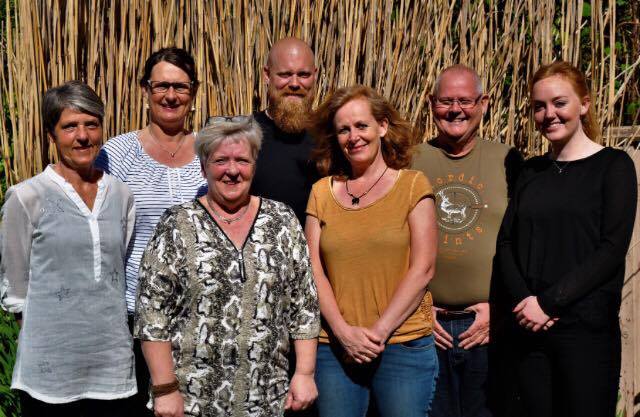 I signed the purchase agreement in Denmark. With the help of a notary, the purchase agreement was signed and sent to the lawyer in Mombasa. Now the wait to get the deal approved began, and in 'Kenya time' it meant I could manage to finish my education, make some money cleaning DSB's trains and start the organization Make Them Smile Kenya. Help from friends and acquaintances Once again I was out in something I had never tried before, but in June 2017 I managed with the help of friends and acquaintances to establish a board. In connection with the founding general meeting, I also got control of applications and articles of association and set up a website - for this a special thank you to lynglund.dk for donating the domain. On the whole, many people have shown interest in the project, and the board and I are very grateful for all the support and help we have received! It was a wild learning process I would not have been without, but I had only just begun the initial stages of building the orphanage - but after 10 months, the purchase agreement was still not approved.
PURCHASE AGREEMENT
15. August 2016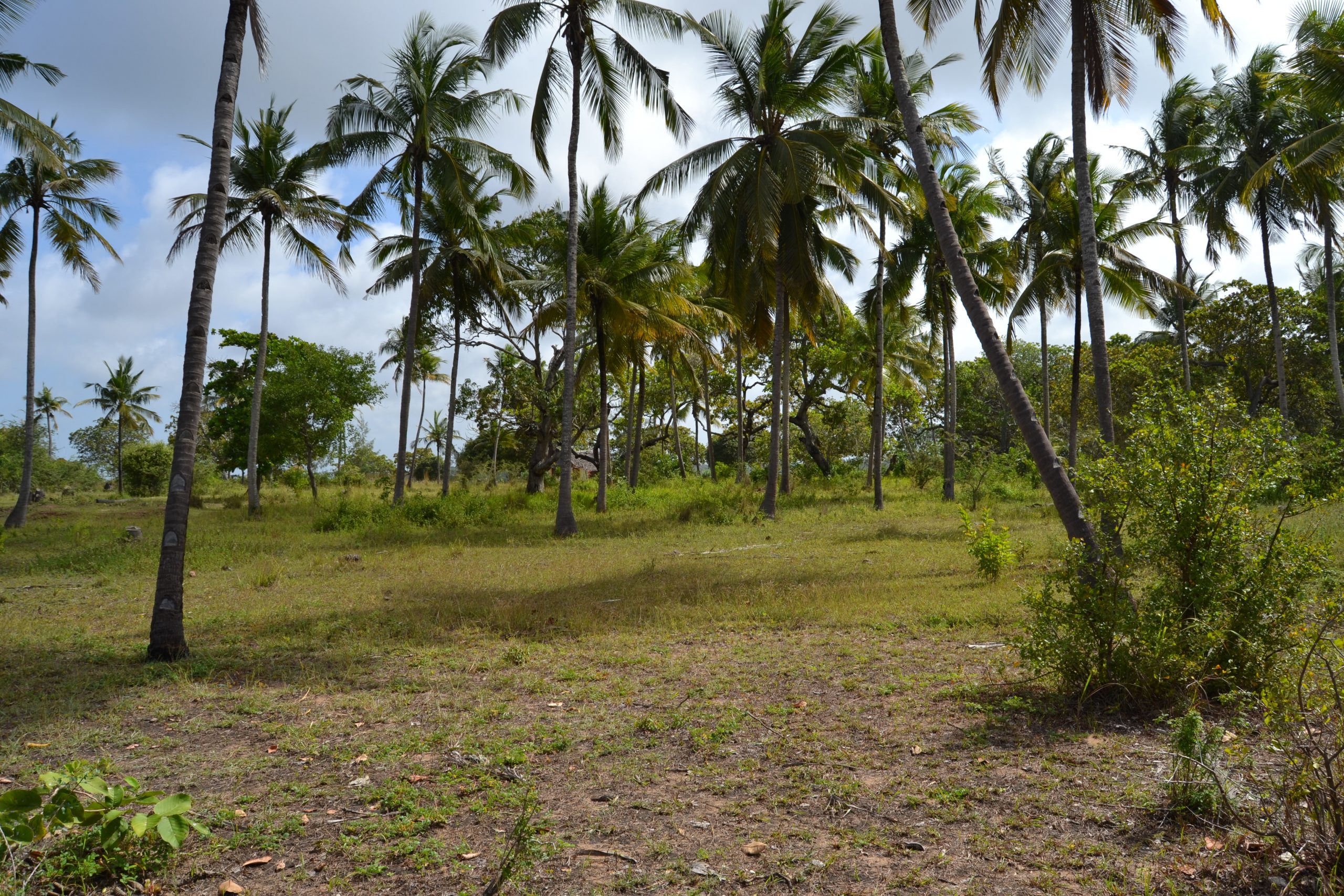 I (Ditte) traveled to Kenya in August 2016 to look at a plot. Before leaving, I had researched my contacts when I thought it might be somewhat complicated and not even have experience buying land. I had my worries but had to be optimistic. Because if I did not believe it, who would? Reason I had gotten in touch with someone who had a plot for sale up in northern Kenya. My biggest concern was how I knew this was the real reason. But like so many times before, I thought the gut feeling had to be the answer. The grounds in northern Kenya were not the size I wanted and they were all very uneven. I went back to Nairobi and had actually thought that it probably would not be this time I would find a reason. Shortly after arriving in Nairobi, I was contacted regarding land in Mombasa. There were 3 possible reasons, so I now traveled to Mombasa. Mombasa Mombasa is seen as the paradise of the Kenyans, which had made me not think it could stay there as it could be very expensive. It could otherwise have been perfect, so therefore it should have a try. Finally, she found the reason it should be. Then I met the owners of the plot and entered into the purchase agreement.
Ditte goes to Kenya
3. January 2014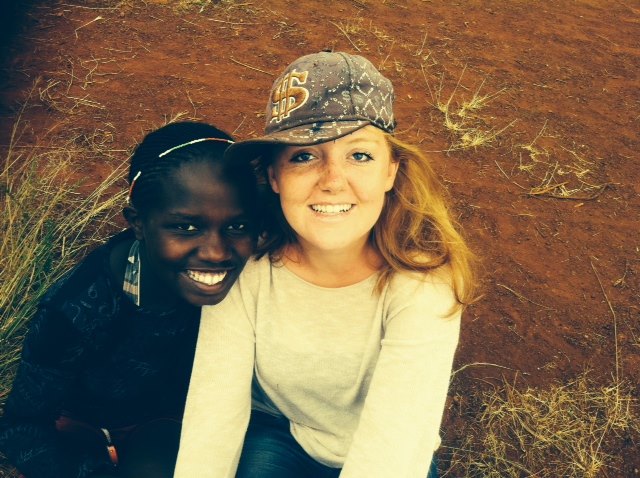 Make Them Smile Kenya was started by Danish Ditte Engelbrecht Sørensen, who was born and raised in Ry in East Jutland. In 2014, she traveled to Kenya through the International Culture Youth Exchange (ICYE) to volunteer for a year at an orphanage. The stay left deep scars and Ditte realized that she could not say goodbye to Kenya and the street children. She knew that what the children lacked the most was a home with a safe environment and care, and she could not create this at home from Denmark. This was thus the starting point for Ditte's new home in Kenya and the project "Make Them Smile Kenya", which is an orphanage that aims to ensure that orphaned street children gain access to education, health and other relevant services. Back home in Ry, from day one there was a lot of attention about Ditte's involvement in Kenya. The local community started collecting sportswear, money, toys and other things that benefit the children. Through help from children at Mølleskolen, Ry hallerne, local companies, Lions Club Ry and many others, there was great focus on the project, and to this day many of the city's citizens still turn to Ditte to support and thus make a difference. for the project. For the last few years, with the help of other volunteers, Ditte has done a lot to make the project visible. She has given lectures for, among others, Lions Clubs, Rotary Clubs, Ys men and many others, which has resulted in donations that have enabled the purchase of the land in Mombasa - Kwale, where the orphanage is to be built. In addition, a well has now been built on the site, so that the locals no longer have to walk three kilometers to fetch water for cooking, bathing, etc. In August 2019, we started the construction of the orphanage itself.