BIG THANK YOU TO ALL SPONSORS
Dittes first lecture was at Lions Club Ry In 2016, which was a great success
Over time, more have been added, both from local companies in Ry, but also cities such as Risskov, Langå, Hadsten, Lystrup and Silkeborg. In addition, there have been events where profits have gone to the project and private individuals have contributed.
You can see our sponsors at the bottom of the website
Big thanks to all who lend a hand!
The young people in Ry donate their player clothes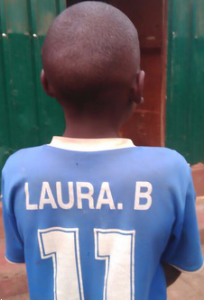 I gave my jersey to Kenya because I think it is a really good project, which of course I would like to support. Helping in with such a project means to me that I feel good about getting rid of the jerseys when I know it will help someone.
Something I have in common with the child with my jersey is probably that we both get something out of the minimal effort to deliver a jersey that can make a small difference.
I think Make Them Smile Kenya is a cool project and it is great that Ditte is putting so much effort into it! Also, the fact that the local community will help in the form of used clothing, I think is cool.
Laura Bertelsen, 16 years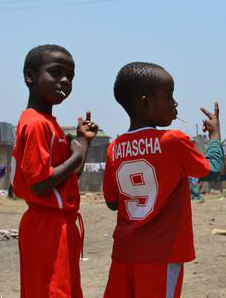 I gave the shirt because I wanted to support a good cause and why not give it to someone who is missing instead of throwing it out.
It really means a lot to me that I can help even if only with some clothes.
What I have in common with the child who has my jersey is that we both need the same, food drink, clothing and love, we all need someone who believes in us and helps us.
I think it's a great project.
I definitely want to follow the project, I think it's amazing what you do to help.
Natascha Gadeberg. 14 years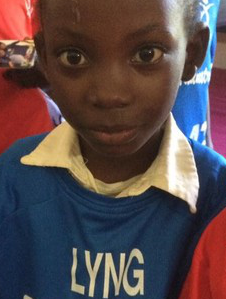 I love playing handball. I have given several of my toys for the Make Them smile. But this one is very special. That's the one I played in when I started on a big field. I think it brings luck, or I hope it continues anyway. It is still a bit crazy now that a boy or girl is running around in my clothes in Africa - and that you can also see that it was mine. It is great that they can get something out of the clothes that we no longer use. I hope they get as many fun experiences in the clothes as we have had. I would like to come to Africa - so I wanted to bring a handball.
William Lyng 13 years
Thanks to Jesper - Make Them Smile Kenya's Ambassador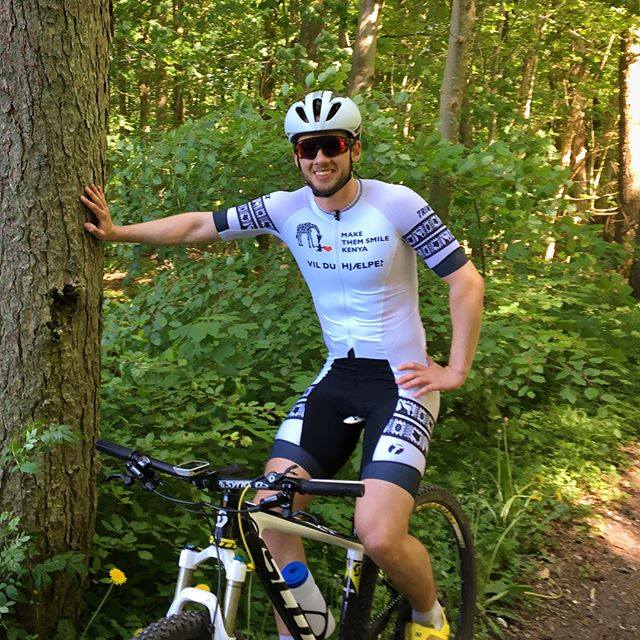 Big thanks to Jesper, who now runs / cycles around with our logo on his suit - we are very proud and grateful!
Training is getting better and better and the form is starting to be acceptable. In addition, the result of hard work with trimtex has once again brought a fantastic result! @trimtex has always delivered quality, but they just put the finishing touches on this suit - cool details! And the fact that they want to make a difference for a really cool project like Make Them Smile Kenya is just another testimony that it's a great brand that has some good values.
The smile is big with me, with a little help, Make Them Smile Kenya can also make the vulnerable children in Kenya smi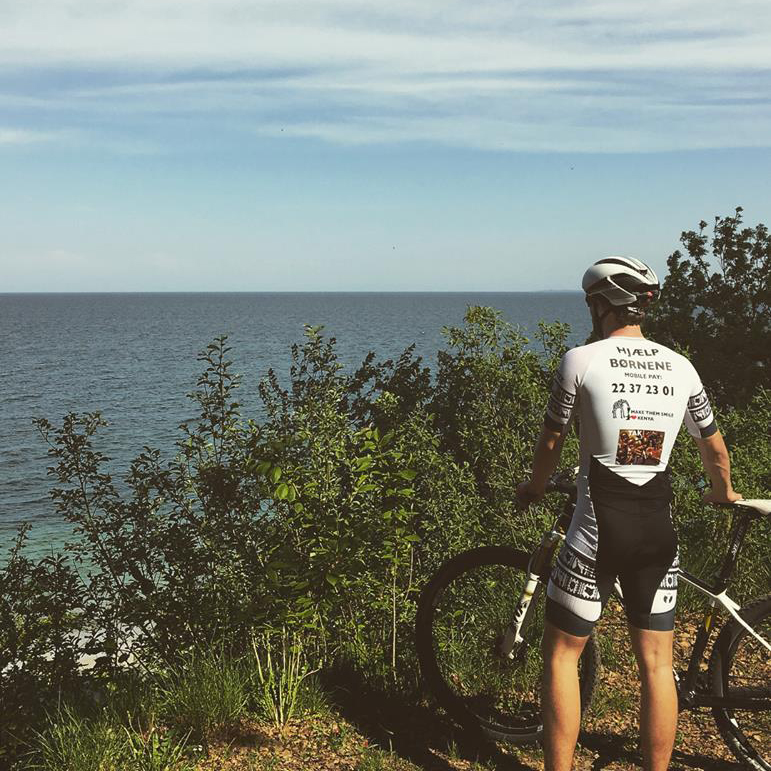 BIG THANK YOU TO ALL SPONSORS